Official Master's Degree in Music Research
| ECTS | 60 |
| --- | --- |
| Seats available | 15 |
| Duration | September - May |
| Date of defense TFM | 10/7/2023 |
| Schedule | Friday (morning and afternoon) and Saturday (morning) |
| Teaching language | Spanish |
| Mode | Attending |
| Fees credit | 62,67 € |
Musical research in the 21st century
Advanced training in music research has new challenges, due to the profound social transformation of the habits and interests of the contemporary population.
The knowledge, formerly focused on the musical work and the history of certain protagonists of the musical activity, is transformed from the root by new problems, ranging from the enormous cultural diversity of the planet -with different social logics- to the questions which presents the intense and complex musical activity in urban life. In addition, and at the same time, musicians show more interest and increasingly achieve higher levels of preparation in research.
We propose, therefore, a musical investigation that can understand and study all these new situations.
ESMUC, research institute
The Escola Superior de Música de Catalunya is recognized as a Research Center and has a highly prestigious teaching staff with a recognized national and international trajectory. Since 2014 it has had its own Emerging Research Group, "Musical Research and Creation" (2017 SGR 788), verified by the Agency for the Management of University and Research Grants (AGAUR).
Particularly noteworthy is the intense research activity carried out by many of the professors in the departments of Cultural and Musical Studies, Musical Creation and Theory, and Music Technology and Management, distinguished by scientific and informative publications, participation in congresses and research commissions , and the social return of research results.
Thus, Esmuc has established itself as one of the main European higher education centers dedicated to artistic research.
A master according to international models
Postgraduate musical studies are present throughout Europe and respond to a stable and integrated demand for artistic education on the international map. Therefore, the Master of Artistic Education in Musical Research is part of the European program of music schools and European conservatories of higher level.
To access this master's degree, it is required to be in possession of an official Spanish university degree or another issued by a higher education institution from the European Higher Education Area or from outside the community that authorizes access to master's degrees in the country that issued the degree.
The qualifications for access to this master's degree are:
Bachelors or graduates in music

University graduates with an intermediate degree in music

University graduates with musical knowledge but no official degree *
Admission is resolved by the Centre's Academic Committee for Master's Studies (CAEM). This commission is made up of:
Coordinator of the master's degree in question

Two professors linked to master's studies

Head of Academic Management at the Center (or delegate)
Once the admission has been completed, the places will be allocated on the basis of the following criteria:
Curriculum Vitae (60%)

Letter of motivation (40%)
In the case of those candidates who have musical knowledge but cannot be accredited by an official degree, there will be an entrance test that will include three exercises: score analysis, auditory analysis and transcription. For more information on the dates and procedures for these tests, please use the information request form.
Credits are organized as follows:
The general objective of the Master of Arts in Music Research is to develop an individual scientific profile and the training of researchers specializing in various aspects of music and their fields of interest. The specialization program provides access to the third cycle and other areas of public and private research.
In more detail, the objectives of the master's degree are:
1. To promote in each student a continuous and high quality learning process that encourages their autonomous development in research and prepares them for access to the doctorate.

2. Offer advanced training in the various musicological specialties, stimulating interdisciplinary and collective practice.

3. Prepare students for access to groups and research projects, both national and international, by promoting critical thinking and enhancing teamwork.

4. Provide knowledge, flexibility, imagination and assessment tools so that students can develop innovative projects committed to the social return of music and culture.

5. Promote strategies for the implementation of music in cultural institutions dedicated mainly to other artistic and knowledge disciplines to propose actions, activities, resources and other interventions that favor the visualization of music in society.

6. Encourage musical research with academic rigor that is able, at the same time, to adapt their contents to products characteristic of the specialized dissemination in the field of humanities and social sciences.
General competencies
Specific skills
| | |
| --- | --- |
| CG-1 | Demonstrate capacity for abstraction, critical analysis and synthesis in the field of musicology and ethnomusicology |
| CG-2 | Acquire solvency in the use of information and communication techniques as a useful tool for learning, collaborative work and research |
| CG-3 | Master the main knowledge tools related to music and musicology |
| CG-4 | Be able to communicate orally and in writing, using the terminology of the discipline, the objectives and results of their professional and research activity |
| CG-5 | Demonstrate ability to develop scientifically based and competitive research projects, setting objectives and evaluating the processes and results obtained |
| CG-6 | Be solvent in the development of a learning that can be autonomous or self-directed |
| CG-7 | Possess the ability to work in an interdisciplinary team |
| CG-8 | Being able to recognize diversity and multiculturalism |
| CG-9 | Acquire skill and resolution in decision making |
| CG-10 | Demonstrate motivation for quality in the objectives and results of the musicological activity |
| CG-11 | Demonstrate the ability to develop, plan and carry out academic work |
| CG-12 | Know and be able to effectively use the research techniques of the different musicological disciplines: documentation, field work, new technologies and experience of musical praxis itself, among others |
| | |
| --- | --- |
| CE-1 | Pertinently apply the different methodologies for analyzing sound phenomena and the main historiographic trends in musicology and ethnomusicology |
| CE-2 | Being able to define and delimit musical research topics through appropriate and up-to-date methodologies |
| CE-3 | Use specific research and dissemination methodologies in recognition of the values ​​of popular music and oral tradition |
| CE-4 | Master the techniques of musical preservation, cataloguing, editing and dissemination in all types of media |
| CE-5 | Employ up-to-date research methods from other disciplines in the humanities and social sciences |
| CE-6 | Master the fundamental legal principles that govern musical culture in the public and private spheres |
| CE-7 | Demonstrate solvency in the management, organization, dissemination and preparation of critical reports of musical activities of an academic and/or business nature |
| CE-8 | Be able to apply critical knowledge of aesthetic thought and the fundamental values ​​of different musical cultures |
| CE-9 | Be able to apply knowledge in terms of preservation and dissemination of musical heritage |
| CE-10 | Knowing how to spread the value of the different types of music that make up the current scene, its particularities, and projection |
| CE-11 | Acquire individual and collective solvency in the projection of research results, both nationally and internationally, with a command of the most appropriate expression to the communicative context |
| CE-12 | Apply critical reflection on the creative process and the figure of the artist as creator and researcher |
| CE-13 | Being able to use the methodologies, techniques and research resources related to modern musicology |
| CE-14 | Demonstrate knowledge of the fundamentals of musical acoustics, the acoustic characteristics of the instruments, their technical, sonorous and expressive possibilities, as well as their possible combinations |
| CE-15 | Develop the ability to discover and apply critical reflections on the processes of musical transmission in cultural contexts different from their own |
| CE-16 | Being able to explore the musical fact from the praxis itself |
| CE-17 | Demonstrate ability to recognize the importance of the relationships of musical practice with other arts |
| CE-18 | Develop the capacity for reflection and elaboration of new analytical and theoretical approaches |
| CE-19 | Apply critical knowledge of the main trends in the philosophy of history |
| CE-20 | Being able to recognize the interdependence between history, aesthetics, politics and society |
| CE-21 | Acquire the ability to imagine, develop and carry out innovative research projects committed to the social return of music and culture |
| CE-22 | Know how to communicate results of musicological and ethnomusicological research processes through audiovisual language |
The Escola Superior de Música de Catalunya, as a center of specialization in higher musical education, offers a master's degree aimed at music graduates and university graduates with musical experience, accredited with an intermediate degree or a access test (see Access and admission).
Analytical ability and interest in advances in research in the field of music.

Ability to communicate, understand and convey abstract concepts in more than one language and especially in English.

Ability to work in a team, persistent, creative and with initiative.
Therefore, the master's degree is aimed at people with an interest in developing their professional career in research positions, in public or private research institutes and in institutions that have research programs-projects in their different services or departments.
The master's degree is also aimed at students who plan to enroll in doctoral studies in the field of Musicology.
Name
Subject
Asensio, Juan Carlos
The centre's own research project | Musical heritage
Bäcker, Rolf
The centre's own research project
Chiantore, Luca
Critical musicology and artistic research
Costal, Anna
Final work | Musical heritage
Curti, Horacio
Documentary resources and methodologies of music research
Ginesi, Gianni
External internships | Music and globalization processes
Guaus, Enric
Music data analysis methods
López Cano, Rubén
Documentary resources and methodologies of music research | Critical musicology and artistic research
Pujol, Ariadna
Audiovisual ethnography |
Audiovisual documentation

San Cristóbal, Úrsula
Music and genre
Sartori, Ilaria
The centre's own research project
September 2022 – May 2023
1st semester: September 30, 2022 – January 28, 2023
2nd semester: February 3, 2023 – May 27, 2023
Defense Final work: July 14, 2023
Master's degree verified by the Agency for the Quality of the University System of Catalonia.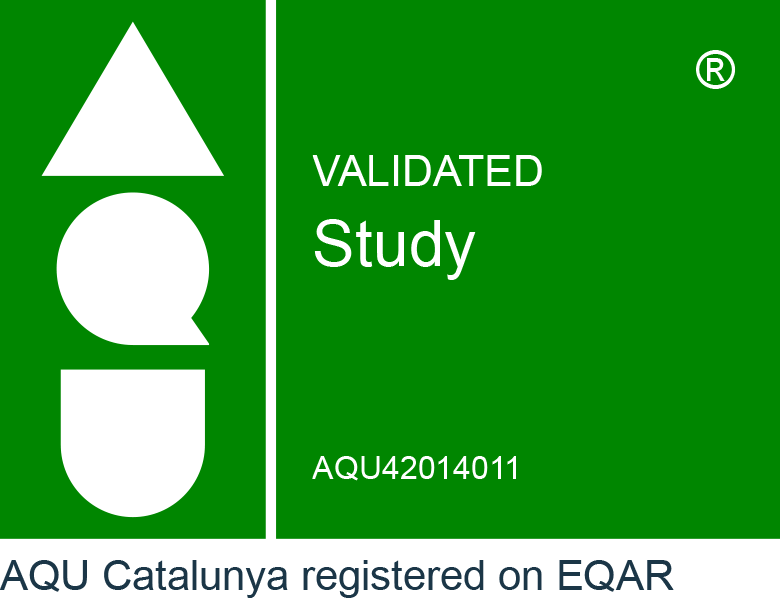 ---
Do you want more information?