Series Gender Sounds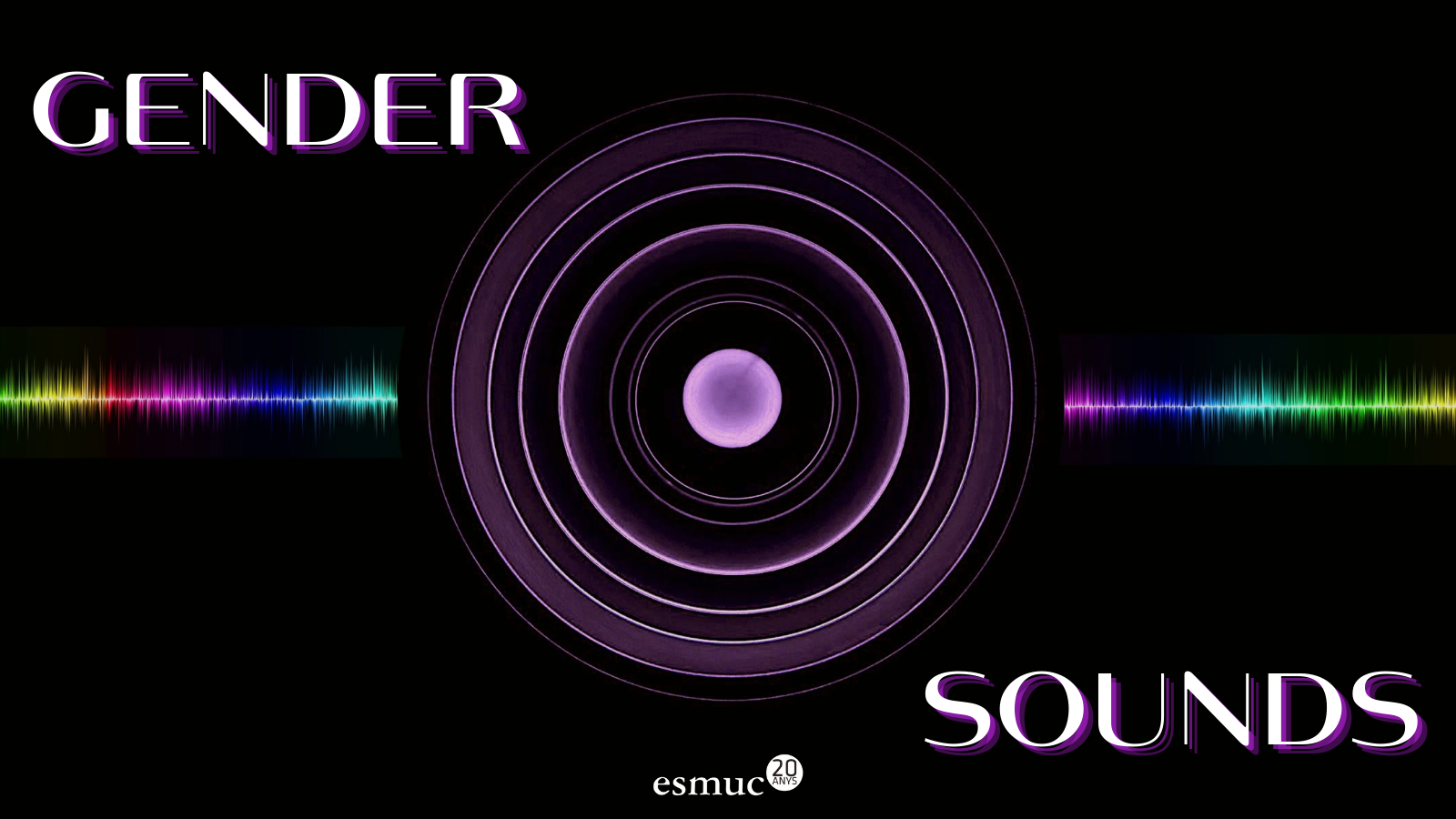 Gender Sounds is an initiative coordinated by ESMUC's Department of Cultural and Musical Studies in order to promote debate in the music field and within contemporary culture with a gender perspective.
The series of lectures will include five online seminars offered by international experts in feminist musicology who will approach rock, jazz, opera, punk and black music exposing and developing innovative viewpoints about the narratives and representations of female artists and figures in dominant discourses modelled on stereotyped notions of gender, sexuality and race.
Guest lecturers Gina Arnold (San José University), Sherrie Tucker (University of Kansas), Kristie Brown (Coldburn Conservatory), Lucy O'Brien (University West London), and Fredara Hadley (Juilliard School), presented by Angels Bronsoms, will respectively deliver their communications on Monday 7th, 14th, 21st, 28th March and 4th April, at 6pm CET.
Gender Sounds' closing session will be held on 7th April at 5pm CET in the ESMUC's Choir Hall and will include a lecture by ESMUC professor Rolf Bäcker and a roundtable moderated by Úrsula San Cristóbal with the participation of Enric Aragonès, Anna Sardà and Montserrat Palacios.
All activities are free and open to everyone with pre-registration.
Series Gender Sounds
Monday 7th, 14th, 21th i 28th March and 4th April, 6pm. Online.
Thursday 7th April, 5 pm-6pm (Closing day). Sala de Cor de l'ESMUC.
Schedule: 7th March 2022 – 7th April 2022
Seminars online, Zoom, 6pm (CET). Presented by Angels Bronsoms
7th March  – Gina Arnold (San Jose State University): Exile On Man Street:  The hard road for women in the world of rock 'n' roll.

14th March– Sherrie Tucker (University of Kansas): Listening to the Changes: Historical Perspectives on Jazz, Race, and Gender Justice.

21th March – Kristie Brown-Montesano (Colburn Conservatory of Music): Rescuing Carmen from Carmen.

28th March – Lucy O'Brien (University of West London): IDENTITY: the ley lines of punk feminism.

4th April – Fredara Hadley (The Juilliard School): Aretha Franklin and the Efficacy of Black Feminine Genius.
Closing day: lecture and round table, in the ESMUC's Choir Hall and Youtube live streaming
7th April, 5pm (CET) – Rolf Bäcker (Esmuc): Mares de Déu i esclaves. Les dones i la música a l'Edat Mitjana. Lecture with musical illustrations by Alba Asensi, Marina Torra and Míriam Trias.

7th April, 6pm (CET) – Round table presented by Úrsula San Cristóbal.
Enric Aragonés, specialist in music education and professor at the Esmuc.
Anna Sardà, musicologist and musician of Roba Estesa.  
Montserrat Palacios, singer, sound artist and ethnomusicologist.
Lina Tur, violinist and professor at the Esmuc.