Roundtables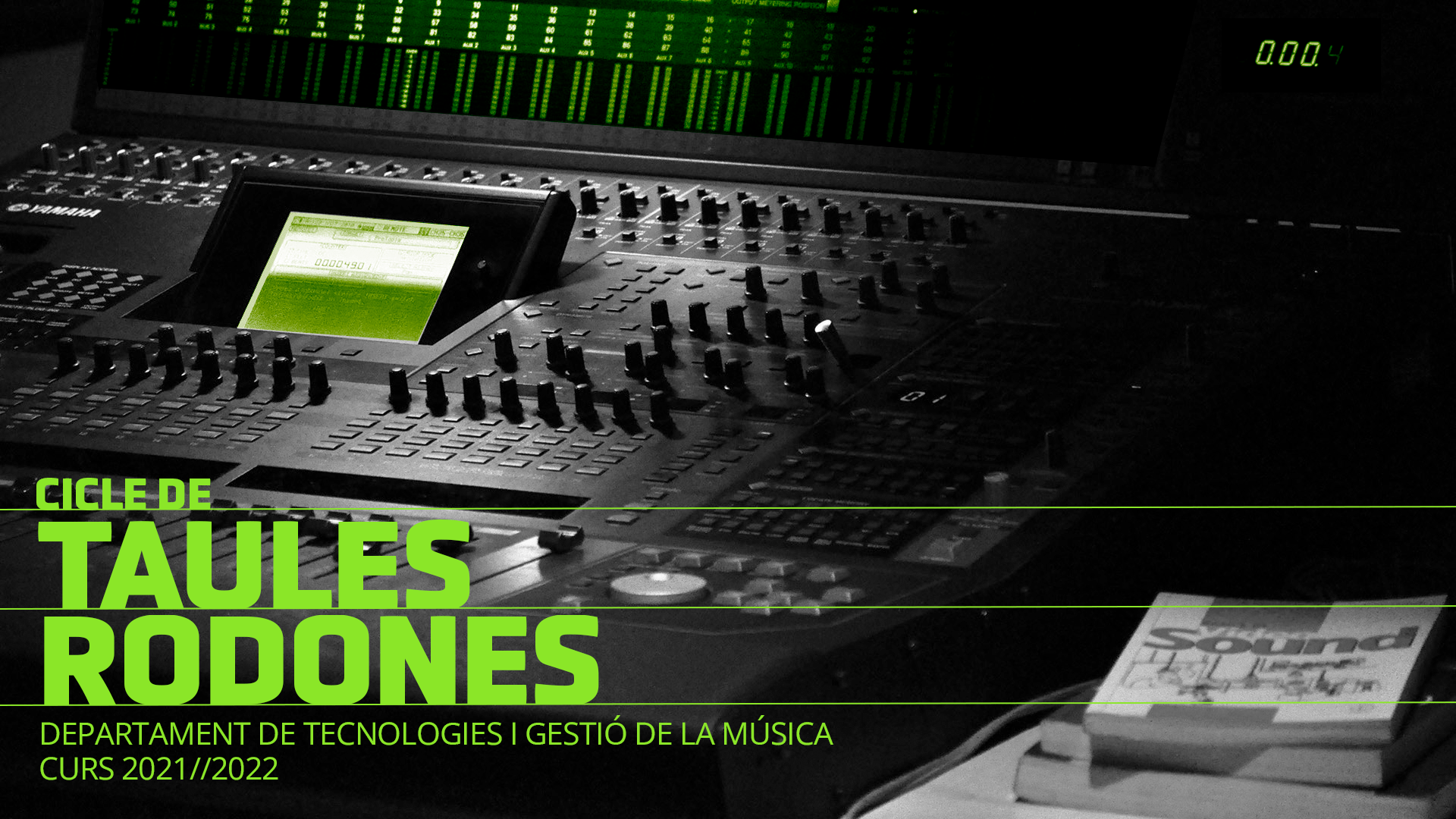 The ESMUC round tables aim to open up a space for debate on various aspects of the professional music world and the dynamisation of the sector.
The cycle was born in the 2020-21 academic year as an initiative from the Departament of Technologies and Music Management, and is aimed at ESMUC undergraduates and master's degree students, as well as our local music sector and more targeted audiences, depending on the roundtable theme.
The programme for the 2021-2022 academic year focuses on the "current state…" of the sector.
Programme 2021-2022